About the brand
C.ALLA is a brand of luxury lingerie and beachwear totally Made in Italy by Italians whose purpose is to dress women. Every women!
Pure and sensual, C.ALLA woman is feminine and enterprising, a woman who wears haute couture lingerie to please herself at any time of the day.
The lingerie wants to be gentle and elegance, for a woman who wants to feel unique. This is why the designer draws and manufactures garments using only fabrics and embroideries that give the pleasure of wearing lingerie. The softness of the silk touches the skin, delicate as the white petal of a calla.
C.ALLA was born for women. It wraps them in luxury. True luxury is discreet. Luxury is in itself. It's to be, not to appear.
"My underwear? No one will ever see it; it's terribly expensive and no one will ever know it's silk. I'll know it, and I'll walk differently".
Greta Garbo
Creative vision
A common feature of all the brand's collections is the desire to valorize women's lines inspired by nature's harmony and its colors.
The world of C.ALLA lingerie gives women the pleasure of wearing sensual but not vulgar luxury, transforming the act of wearing lingerie into an experience of rediscovering one's own body.
The founder stylist Carlotta Checchi creates lace, embroidery and exclusive prints, designed to guarantee unique garments with exclusive and original textures.
Each C.ALLA garment will therefore be recognizable for its design. C.ALLA woman deserves to wear what best represents her and enhances her. This is why every lace and every embroidery has been designed for her.
Designer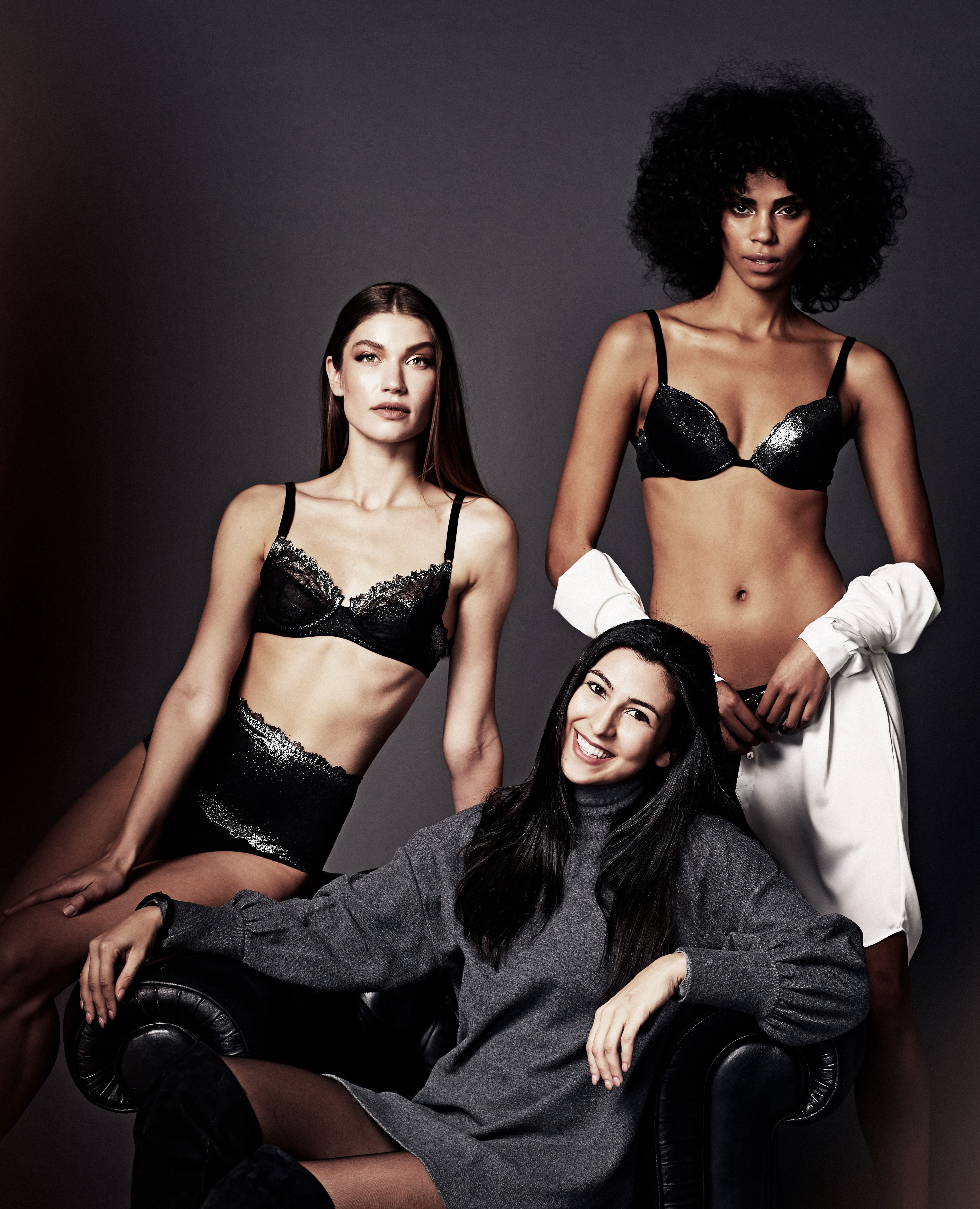 The spirit that animates this new lingerie brand is embodied by the flower that gives it its name. Carlotta Checchi was fascinated by calla's elegance, soft line, and from the purity of its white petal, as opposed to the sensuality and eroticism of its inner shape.
Carlotta describes herself as a very determined and enterprising person. This is certainly due to her character, and to the years of professional judo with surprising results that led her to win the third place in the World Championship of Cancùn – Mexico.
The 24 year old woman from Bologna made her dream come true, and opened her own brand at the end of her studies. She wrote an experimental thesis through which she discovered the silver fiber.
"I managed to create a silver thread with antibacterial, antiseptic, and anti-odor properties, never discovered before."
A now patented product which is the distinguishing feature of C.ALLA. As if it was not enough, with this brand Carlotta Checchi has another ambitious goal that has a particular meaning in Bologna: to restart the culture of lingerie. The designer specifies: "Making this sector live is fundamental for me. I chose to commit myself to the front line because we must continue this all-Italian tradition."